Hackers: Heroes of the Computer Revolution – 25th Anniversary Edition
Esta edición 25 aniversario de clásico libro de Steven Levy vestigios de las hazañas de los hackers originales de la revolución de la computación – esos nerds brillantes y excéntrico de la década de 1950 hasta los años 80 que corrieron riesgos, rompieron las reglas, y empujaron al mundo a una nueva y radical dirección. Con material actualizado de los hackers de interés, como Bill Gates, Zukerberg Mark, Richard Stallman, y Steve Wozniak, los hackers es una historia fascinante que comienza en los primeros laboratorios de computación para investigación y nos conduce hasta las primeras computadoras personales . Levy analiza a los genios imaginativos que encontraron soluciones inteligentes y poco ortodoxas a los problemas de la ingeniería informática. Tenían un sentido compartido de valores, conocidos como "la ética hacker", que aún se mantiene viva.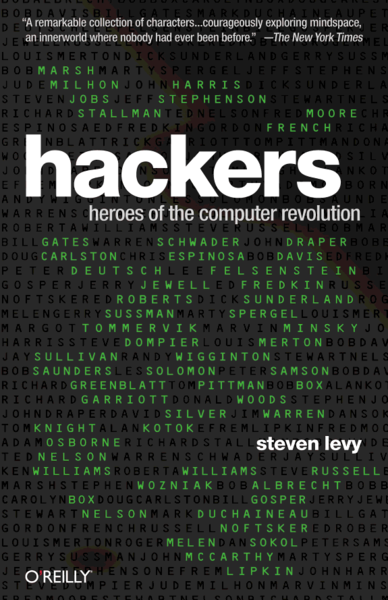 Fecha de publicación: Septiembre 22 2010
Idioma: Inglés
Publicado por: O'REILLY
Autor: Steven Levy
620 páginas
                                                                                                                                                                  ISBN: 0471784095
Formato  PDF (11.5 MB)
Pueden descargarlo desde la página de descargas del blog.