Full Circle Magazine #44
Se encuentra disponible para su descarga el Nº 44 de Full Circle, la excelente revista editada por la Comunidad independiente de Ubuntu.
Artículos de este número:
Command and Conquer.
How-To : Program in Python – Part 18, Backup with Wubi & Link Shortening with Phurl.
Review – Unetbootin.
Top 5 – BitTorrent Clients.
plus: Interviews, Ubuntu Games, My Opinion, My Story, and much much more!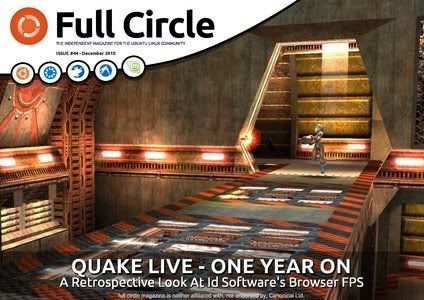 Pueden descargar la revista en formato pdf desde aquí.