Full Circle Magazine #40
Se encuentra disponible para su descarga el Nº 40 de Full Circle, la excelente revista editada por la Comunidad independiente de Ubuntu.
Artículos de este número:
Command and Conquer.
How-To : Program in Python – Part 14, Virtualize Part 3 – OpenSolaris, and ADSL Modem As A Switch.
Review – SOFA Statistics.
Top 5 – Favourite Apps.
plus: MOTU Interview, Ubuntu Games, My Opinion, My Story, and now with all new LoCo and Translation Team interviews!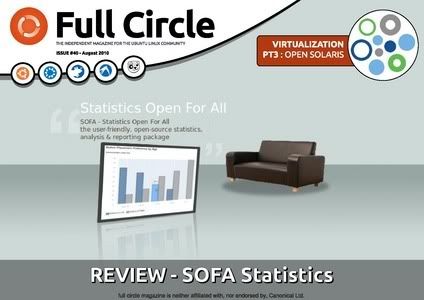 Pueden descargar la revista en formato pdf desde aquí.